One of my favorite words is Numinous. Is it strange and child-like to have a favorite word? Then yes, I am strange and child-like.
All the same, I want to show you why this is my favorite word. It involves a story. And the story begins as most stories do — with a book.
The Book
I first encountered the concept of the Numinous when I read Contact by Carl Sagan. That was back in 2001. It was just a few months after I returned to the US after my Peace Corps service in West Africa. And it was just after I got my first job as a "webmaster" doing front-end development, design, and a little something called SEO.
I'm sure that you remember the opening scene from the film version of

Contact
that came out several years later. If not, give it a another look:
My step-father gave me the book. It was beat-up, wrinkled, dog-eared. He obviously loved it very much. He was a hard-core science/science fiction fanatic; Carl Sagan was one of his favorite authors. My step-father could go on and on for hours about black holes and string theory. At one point, he practiced astrophotography with a home-made kit.
That was when we were younger. But science wasn't enough for my step-father; he had his own Numinous to seek. And so he gave in to his long-term addiction to prescription drugs less than four years after handing me his copy of Contact.
I haven't seen him since. But I still have his book, so perhaps I'll have the opportunity to return it to him someday. Truth be told, I don't think that sort of luck exists, no matter what you believe in.
Speaking of beliefs: there's a wonderful exchange of dialogue about them that occurs about mid-way through the novel. And it acts as a turning point in the story arc.
Two of the main characters are engaged in a debate. They speak about the conflicting natures of science and religion. They are also naked. And they're reading out loud from the Encyclopaedia Britannica. And they have just made love and soon will again.
Now that's what I call a debate. This is where I learned the word "Numinous".
The Other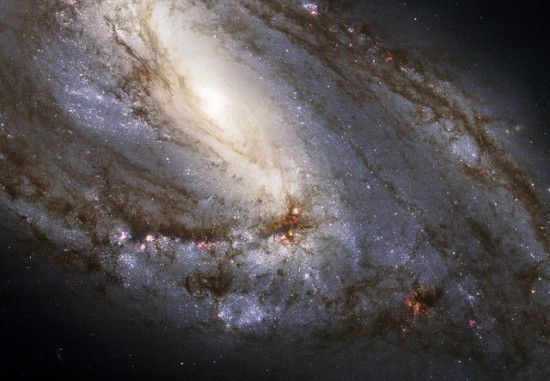 "Numinous" refers to the experience of being in the presence of something holy and divine. Sacred. The word expresses a feeling of wonder and awe at that which cannot be wholly understood on its own terms. Which is to say that it is something beyond our experience, something that is Other.
Many liken this Other to God and experiencing the presence of God at work, God taking action in their lives. This is appropriate; the very etymology of the term links it with religious thought. But the point that Sagan makes in Contact is that the feeling is just as valid in the presence of Nature and the Universe as well.
Numinous, as a concept, need not be mutually exclusive. Therein lies its beauty.
The Numinous
I believe in everything; nothing is sacred.
I believe in nothing; everything is sacred.
Tom Robbins, Even Cowgirls Get the Blues
Tom Robbins, one of my favorite authors, once wrote, "I believe in everything; nothing is sacred. I believe in nothing; everything is sacred." In typical Robbins style, he followed this grand statement with "Ha Ha Ho Ho Hee Hee".
Even so, he's captured my sentiments precisely. Sentiments. There are so many things I love; I'm surrounded by them. But here's where I also find the Numinous:
My wife, Marja. When I wake up with her, I feel hope and awe and energy. I don't know if she creates these feelings or if they are created by our union. Or by the Other. It doesn't matter – I can't help but experience these feelings. The Universe speaks to me through her.
Storytelling. Some stories, the best stories, are not about the storyteller. They're about people and experience and ideas. They are about beliefs. The Numinous. And that's why we listen. Experiencing the story makes us part of it.
Travel. Especially flight. Because as bad as airports and security and lost luggage and screaming kids and waiting on the tarmac is, I'm always excited to leave the Earth. Perhaps that's just my introversion speaking, perhaps it's awe in science and technology. Perhaps it's lust for an adventure with an uncertain ending. There's just so much of this world to see.
Science. And science fiction. I am my step-father's son.
This is my Numinous. These are my sacraments.
Where do you find the Numinous? If you haven't yet found it in your life, then how are you searching for it?
And if you're not out there every single day searching for your Numinous… then why the hell not?