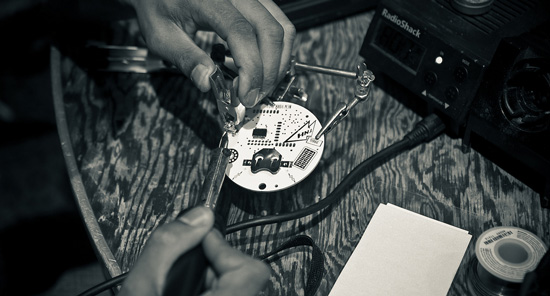 Hack your review, hack yourself.
Photo © johngineer
Once again, it's time to write your annual self-review. Just like last year (and the year before), Review Season sneaked up on you when you weren't looking.
Now you've landed on this page after raiding Google for tips and tricks, hoping to find some secret key or formula that will help you ace your written self-evaluation so that you can get back to… well, whatever it is you're doing instead of preparing for your review.
No such luck. There's no hidden back door, no algorithm to fool, no "one weird trick" to get around evaluating yourself and your actions.
If you were successful in your work this year, you'll need to weigh the merits of touting that success versus coming off like a braggart. But if you failed to meet your goals, then you'll need to decide how to handle being accountable for your actions or whether you'll blame circumstances, your colleagues, or that old favorite, "The System".
Sound familiar? It's a painful scenario experienced by workers all around the world. But reviews shouldn't be so binary. And they shouldn't be dreaded, either. Accountability has somehow become a dirty word in our lexicon… a tool that's wielded like a cudgel when it should instead be seen as being more like a warm blanket.
Because reviews can be hacked, just like any other system or process. Hating on reviews only displays a lack of imagination. And you're better than that — I know it. Continue reading →