I'm Jonathon Colman: a content strategist at Facebook, public speaker, and Returned Peace Corps Volunteer living in the San Francisco Bay Area with my wife, Marja Huhta, and our dog, Prim (a.k.a. #bestdogever).
Biography
For nearly 20 years, I've helped people and organizations build, find, and use the best stuff on the Web.
As a member of the Content Strategy team at Facebook, I work with product designers, UX researchers, engineers, and product managers to make Facebook better, easier to use, and more delightful for over 1 billion people around the world… including people just like you.
I've spoken at international conferences about content strategy, user experience, information architecture, and Internet marketing. I've had the honor of presenting at venues such as Confab, the IA Summit, the STC Summit, ad:Tech, eTail, MozCon, SMX, the National Press Club, and many more.
Over the course of my career, I've:
In 2013, I earned a master's degree from the University of Washington's Information Management program. Previously, I graduated from Michigan Technological University with a degree in Scientific and Technical Communication and later earned certification in Human-Computer Interfaces from Rensselaer Polytechnic Institute.
I'm married to Marja Huhta, the fused glass jewelry artist and teacher. We live with #bestdogever and love to travel.
Photos of Jonathon Colman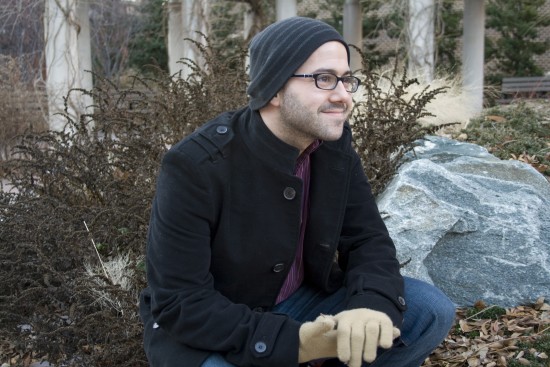 Jonathon Colman at The Nature Conservancy's Worldwide Office in Arlington, Virginia
Photo © Erika Nortemann/The Nature Conservancy
We took this photo for a huge feature that the Chronicle of Philanthropy was doing about online fundraising. They contacted us at 4pm on a Friday afternoon asking for a high-res photo. I tried so hard to look like I knew something about the Internet, about fundraising, about anything. Not sure I succeeded, but I liked the photo so much that I use it everywhere now.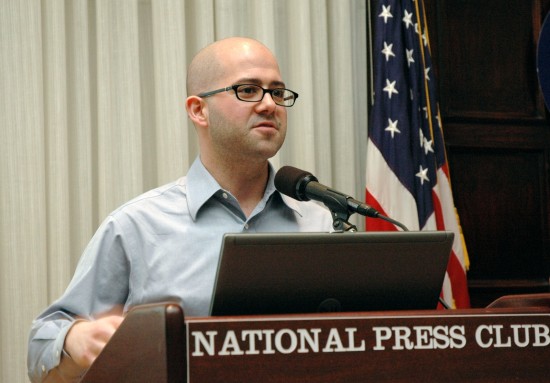 Jonathon Colman speaking about social media at the National Press Club in Washington, DC
Photo © Forum One
My friend Chris Wolz runs Forum One, a company I deeply respect. He invited me to speak at an executive seminar they hosted at the National Press Club. I gave this talk two days before leaving for a three-month fellowship in Australia and then relocating to Seattle… and was even able to sneak in a Battlestar Galactica reference on stage.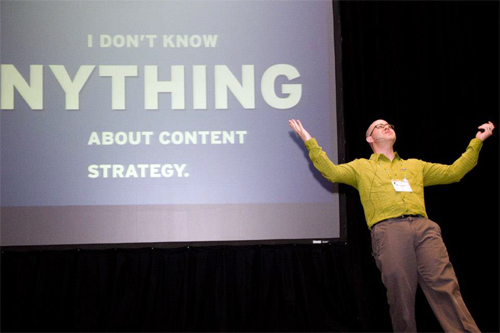 How am I even staying upright here?! Also: if you've never been this transparent on stage about what you do/don't actually know, then I suggest you try it sometime. It got a big laugh and helped set everyone at ease.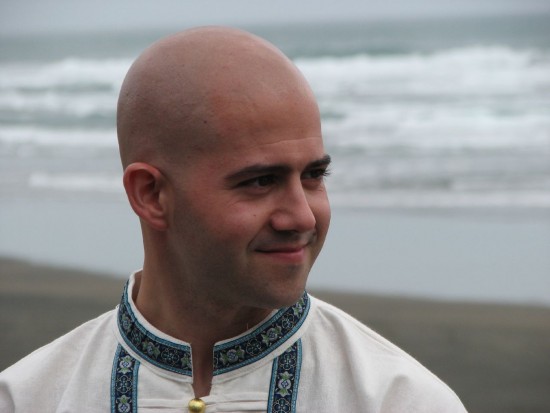 Here, I'm listening to Marja read her wedding vows to me. We hand-wrote them while traveling in New Zealand and I had no idea what she was going to say. But about 10 seconds after this photo was taken, she said something that made me burst into tears. I love my wife.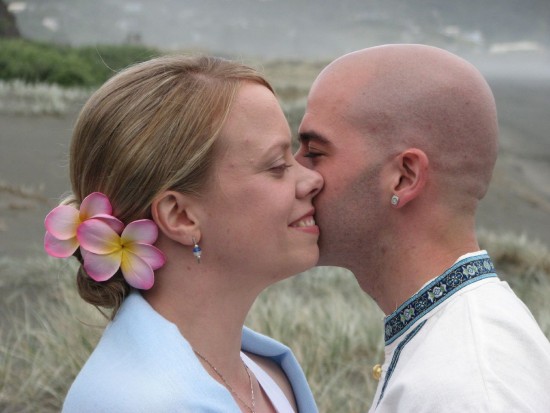 Jonathon Colman and Marja Huhta at their wedding in Piha, New Zealand
Photo © Thomas Holzworth
Here Marja and I are creating a sort of human yin-yang (阴阳). Even when we're apart, we're still together because we've taken from each other's souls and left something new behind. And yes — that's a koru earring I'm wearing.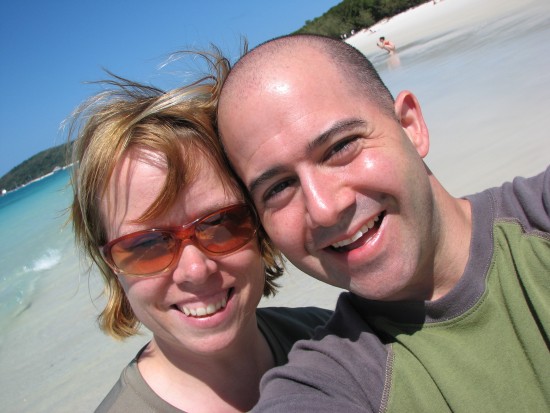 Jonathon Colman and Marja Huhta at Whitehaven Beach on Whitsunday Island in Australia
Photo © Jonathon Colman
Marja accompanied me on a three-month fellowship I did in Australia for The Nature Conservancy. We loved it so much that we came back for vacation just a couple of years later!
#bestdogever joined our family in December of 2011 when we found her at the Seattle Humane Society. She likes food, snorgles, sunbaths, and walks to the park. She dislikes cats, regular baths, home invaders, and anytime when her humans aren't giving her enough attention. Speaking of which…