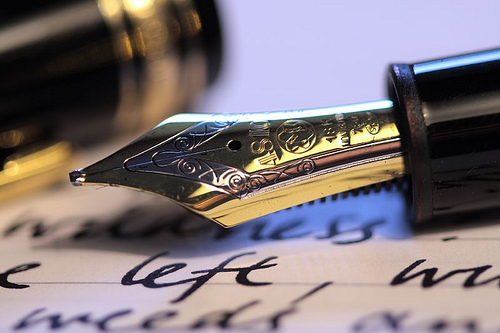 Dear SEO…
I've never written a letter to a concept before. Makes me feel pretty high-falutin', like Descartes or Foucault or that other guy. But it needs to be done because something's changed. Me.
Oh SEO… How did it come to this? I'm not the shy, bashful kid you romanced and swept off his feet back in 2001. You wined and dined me with your dedication to content. We grew closer with our mutual affection for data and metrics. I remember how I couldn't keep my eyes off your perky server logs and luscious spreadsheets. And you got into my pants with your qualified traffic.
I never thought that I was the sort of boy who would sleep with you on our very first date… but I was. Such was my fascination for your ROI. Your mystery and constant evolution drove our torrid passion forward to greater and greater heights. I'd just never felt so… complete and fulfilled.
But after 11 years, the time has come for us to part ways. I'm leaving you, SEO.

It's Not You, It's Me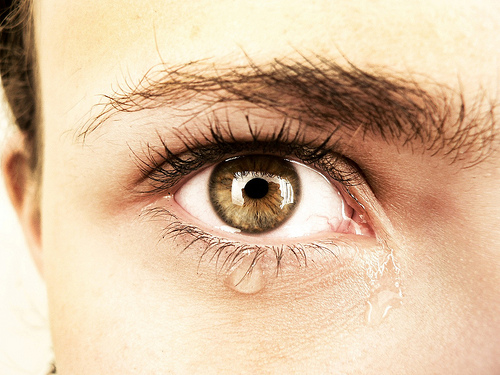 I need to come clean about a few things here. The truth is that I've been looking at Information Architecture, Content Strategy, User Experience, and Service Design over your shoulder across the dance floor for the past few years. I like their moves, their devotion to customers, and their ability to think across channels. I like how they map the customer journey throughout a number of touchpoints – search engines just being one of many. And of course I like how these disciplines have the ability to remake organizations from within, breaking down silos and politics so that they can better focus on the customer's needs and goals.
That's what I like most of all. As much as I know that SEOs hold themselves accountable for understanding users and optimizing experiences for them, there's still an intermediary: a robot. And while the best SEOs can provide great experiences for people and robots, I've become much more interested in the human side of that equation. And, to be fair, I think you would agree that Google thinks that user experience is pretty important, too.
That's why I entered the Information Management graduate program at the University of Washington's Information School a year ago. I'm deeply interested in the connections between people, information, and technology and this program provides a world-class education that balances focus across all three of these components. Since then, I've learned about structuring information for findability and use, designing across channels, managing information organizations, conducting statistical analysis, information retrieval, the systems development lifecycle, and much more.
I'm also interested in building things again rather that tweaking things that are built by others. As an in-house SEO at a large cooperative, I spend a lot of time building business cases, performing internal consults, educating my colleagues, and measuring and reporting results. But I spend a lot less time actually building new things for customers – it's been a long time since I dug my hands deeply into design and production and content strategy to create something of real, tangible value. And when I'm honest with myself, I must admit that I miss doing those things.
Transitions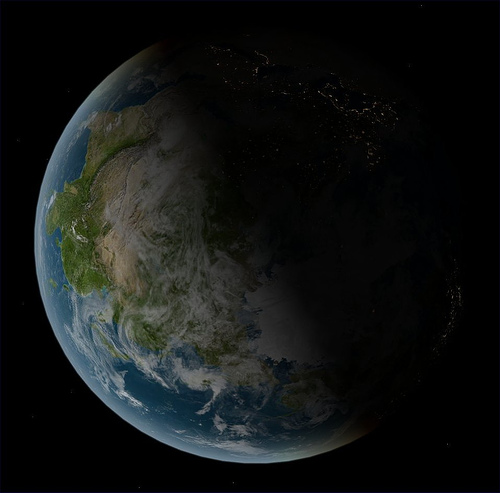 So that's why, as of today, I'm no longer an SEO. I've transitioned to a new role on a new team at REI that focuses on information strategy: standards, tool-building, competitive research and analysis, rapid/lo-fi experience prototyping, and lots of other fun, innovative stuff that I can't talk about just yet. But we're passionately focused on building things for people and providing for REI's next hundred years of inspiring, educating, and outfitting people for their outdoor adventures and stewardship.
Believe me, no one's more surprised about this than me; I certainly never planned to leave you, SEO. As someone who's been focused on marketing and traffic-driving for the past decade, I'll be a fish out of water here, like Arthur or Watson or Bilbo (hmmm… it's funny how they all look alike). So I'll be leaning on my colleagues in the design and development domains to help me ramp up in their areas.
But I'll be providing something of my own, too: a keen understanding of how people use the web to find what they're looking for. My experience in organic search, paid search, social media, content marketing, web analytics, decoding customer intent, and developing strategy will all play a strong role here as we ship new features and solutions to customers and iterate on them to drive satisfaction and happiness.
While I admit that it sounds non-intuitive and a bit outside the box to try building a team in this way, it's not exactly a novel idea. Diverse teams have long been assembled and challenged to create alliances that pull off great deeds.
No Misunderstandings
Please don't get me wrong: I'm not saying that IA or UX or anything else is better or somehow more valuable or more awesome than SEO… Except for maybe coffee, which is definitely better than SEO any day of the week (and twice on Sundays).
I'm super respectful of practicing SEOs (veterans and novices alike), link-builders, social media practitioners, and inbound marketers, especially those who keep evolving and adapting so as to bring in results no matter what the changes in algorithms might bring.
All I'm saying is that right now, for me, this is the path that I need to follow – the trail that leads out of the forest and into the clearing at the base of the mountains. It may not be your path, but I feel lucky and grateful that you're here with me at the fork in the road.
Let's Stay Friends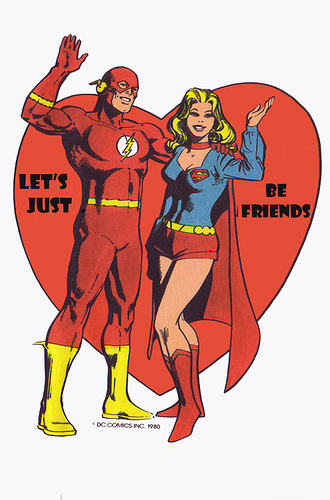 So I hope that we can stay in touch, SEO. Because I want to know what you're up to. And because I certainly wouldn't be where I am now without you.
You've shared so much with me. From Xenu to Caffeine to TAGFEE, the SEO community has been extremely generous to me and taught me everything I know about driving qualified organic traffic. And that's just the tip of the iceberg of the knowledge you've shared with me over the years. When it comes to social media and engagement, web analytics, community building, web performance, site content infrastructure, conversion optimization, and a host of other topics, SEO was always my entry point.
No one is as open and sharing as the SEO community. From Webmaster World to SEObook to DistilledU and Moz, joining this community has been one of the best parts of being an SEO.
And I hope that I've managed to give valuable something back to you, too, even in a small way. For example, I would never take credit for the concept of Agile SEO – the application of Agile development methodology to organic search marketing – though I certainly did my best to popularize it during my presentations at SMX Advanced, Ad:Tech, and Seattle's Social Media Club, not to mention that it's the focus of my talk at MozCon in a couple of weeks!
Likewise, in my most Winnie The Pooh-like moment ever, I got a key aspect of pagination/canonicalization all wrong on stage during Vanessa Fox's panel at SMX. Much chaos ensued, as did much admittance of misunderstanding as well as general group hugging afterwards. But the good news is that Maile Ohye and her team at Google released the rel=next/prev solution for pagination just a few short months later.
Sure, it's no Panda or Penguin – ha, it's probably more of a Buffy, if it's even a blip in the continuum at all. But I still think that Marshall Simmonds (who had a similar on-stage encounter with Maile earlier that year) and I helped make things better for marketers dealing with paginated content and search results… even if that's not exactly how we intended to help.
Stay in Touch
An earlier draft of this letter contained links to tons of people who I felt had personally contributed directly to my growth and development over the past few years. But even after a hundred or so, I knew that I was still forgetting countless folks and decided that it would be a crime if I left anyone out, even by accident.
But you know who you are. You're the greatest, the best there ever was. The ones who launched a thousand keywords, the ones who cracked the algorithm, the ones who drove the clicks against all odds, the ones who simply walked into Mordor …and came back to tell the tale!
You're the ones who helped the most important people in the world – your users – find what they were looking for.
And I'm not leaving you. No way, no how. Never in this lifetime.
I'm just leaving SEO.